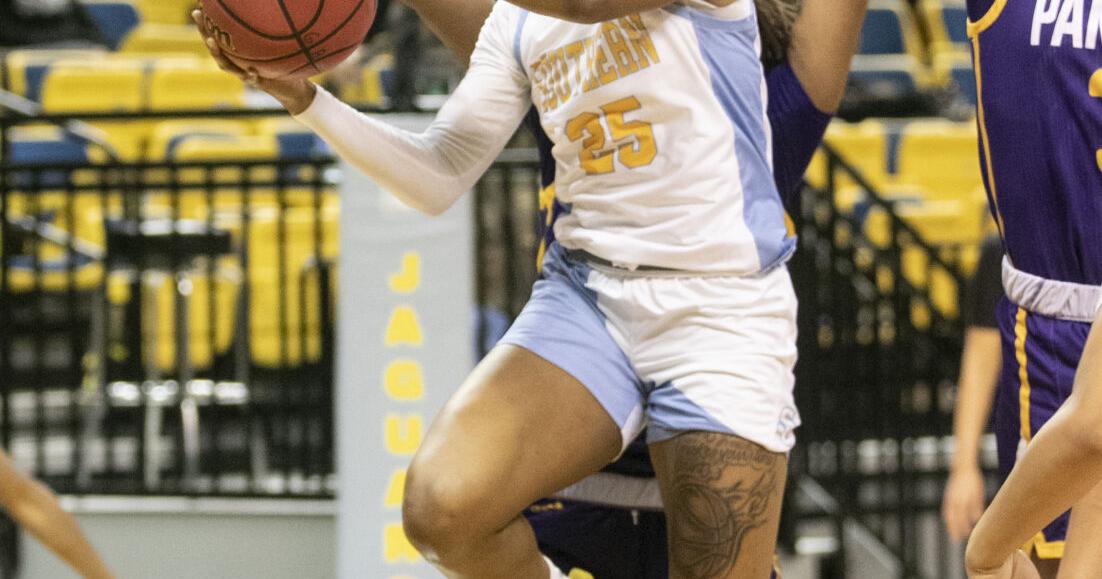 Different colored shoes work well for Southern guard Genovea Johnson | From South
There are times when junior South guard Genovea Johnson shows off her sharp, take-home style of play while wearing different colored shoes.
In Monday's 74-47 win at Bethune-Cookman, Johnson wore a yellow sneaker on his left foot and a white sneaker on the other. The reasoning behind the lag is as simple as finding a comfort zone, which Johnson and her teammates have been doing since starting the SWAC game.
Johnson, who is second on the team with 9.4 points per game, nursed an injured left ankle this offseason but still worked to get his game back to 100%. Selected to the all-SWAC pre-season second team, Johnson served as the team's sixth man, a new role for her.
"It affected me at the start of the season, but as we enter the conference, I feel like I'm helping the team and keeping our energy going," Johnson said. "The top five come out with energy, then (coach Carlos Funchess) gets me in, and the energy continues. A lot of teams can't handle our pressure, and our energy is a big part of that.
Southern looks to continue that energy on Saturday when the Jaguars (6-9, 4-0) head north to face Grambling (4-11, 1-3). The game will start at 3 p.m.
Southern have won six of their last seven meetings with Grambling. The only loss during that streak came last season, a 67-64 loss at Grambling.
When it comes to Johnson's shoes, it all comes down to what's comfortable for her on game day.
"With my ankle, one day I can go gold and another day white," Johnson said. "It's more about how you feel that day. On set, if I feel like I have to go with two different shoes, then I use two different shoes.