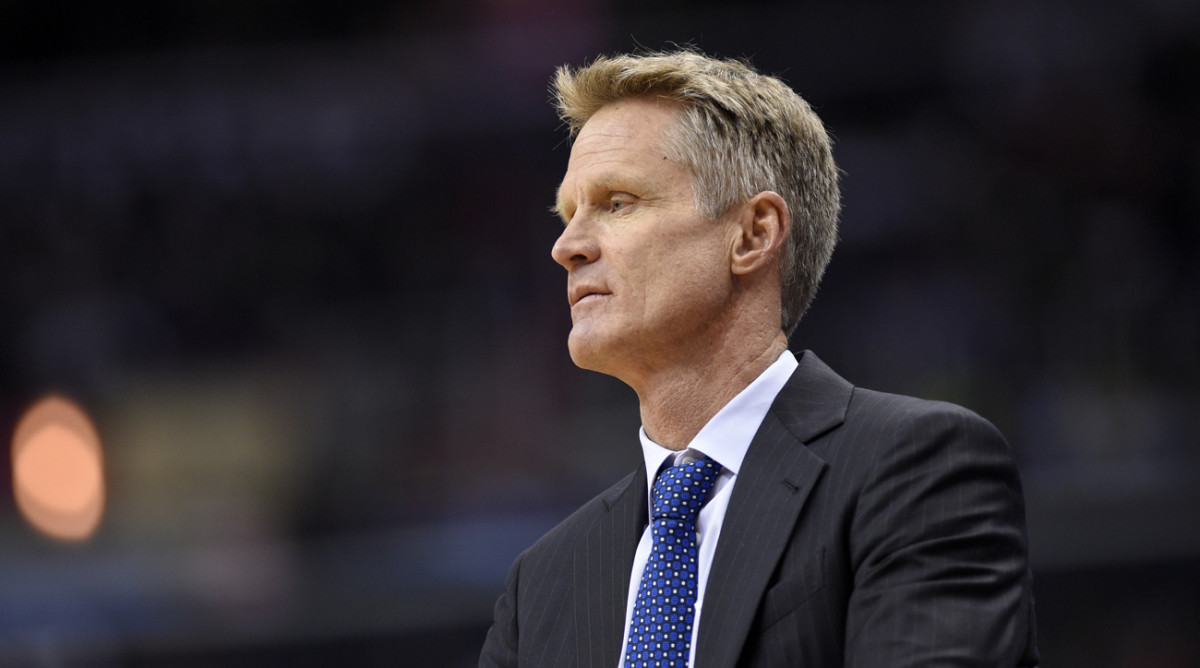 Steve Kerr: GSW coach wrote "F — It" on the shoes
Golden State Warriors head coach Steve Kerr has enjoyed great success over the past three seasons, growing his squad from a talented squad with potential to enduring title contenders.
He also enjoyed this kind of success as a player, winning five NBA titles with the Chicago Bulls and San Antonio Spurs.
But when Kerr was drafted in the second round of the 1988 NBA Draft by the Cleveland Cavaliers, little was expected of him.
In a profile of Kerr on SI.com written by Chris Ballard, Kerr used to put a reminder on his sneakers just to show he can't control everything.
"He could go a week without playing, and then get into a game in a high leverage situation, supposed to hit a big blow. So, as he recounted a few years ago, he finally started writing." FI "on the toes of his hightops. Adjust. That way, every time he looked down he saw a reminder. You can't control so many things. Let it fly, "
Kerr's playing career spanned 910 games in 16 seasons.
As a coach, he won 84% of his regular season games, was named coach of the year and led the Warriors to two consecutive finals appearances, including winning a championship in his first season in 2014. -15.
Kerr missed most of that playoff after taking time off the team with back problems.