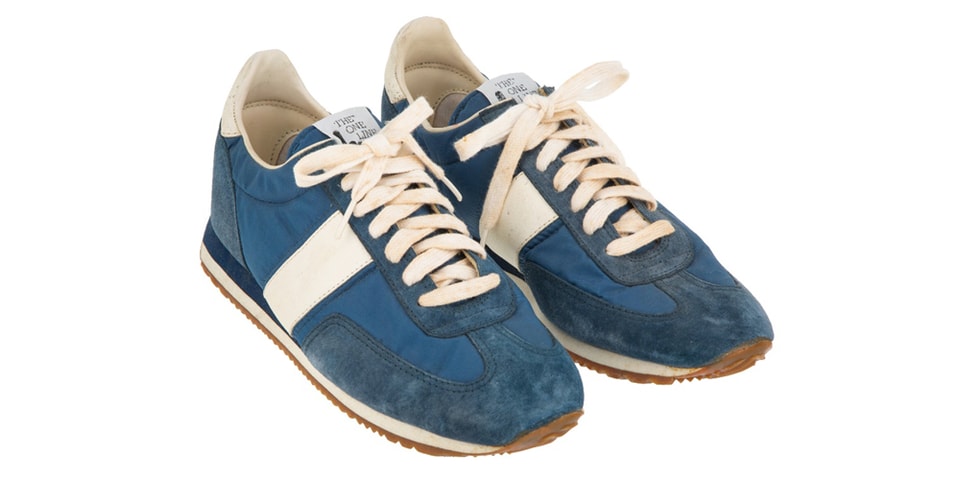 Rare Nike One Line sneakers at auction
Heritage Auctions is now offering the opportunity to grab a rare and pristine pair of One Line shoes – Nike's own knockoff line – which has played a key role in the company's history.
In 1977, Phil Knight received a tariff bill due to the US Customs Service's US selling price for $25 million, which at the time was what the brand was practically earning and meant the company would be put in jeopardy. bankruptcy.
Knight explained in his Shoe Dog brief that "import duty on nylon footwear must be 20% of the manufacturing cost of the shoe, unless there is a 'similar shoe' made by a US competitor". Like Nike was booming at the time, its American counterparts influenced customs officers to slow down the momentum of the brand by using ASP.
After 2 years of trying to pressure the Treasury Department and Oregon senators to hopefully get the bill out of the way, Knight decided to create a shoe that would rival theirs to serve "again. point of reference for deciding our import rights" – the birth of the Single Line.
Taking the silhouette of the Nike Oceania, the company produced a number of pairs that were much cheaper to make and slapped on a chunky line in place of the Swoosh with a "We're No. 1" finger next to "The One Line" Name. "A few thousand pairs" were sold at discount outlets, leading to the tariff bill being reduced to US$9 million, when Nike was already earning around US$140 million a year.
"No one could copy us more than we could copy ourselves," Knight told Stanford Graduate School of Business graduates in 2017.
Out of curiosity, Mike Monahan of The Deffest vintage sneaker blog and archive was able to get a size 9 pair in 2018 for just a few dollars and kept them in plastic boy and air-conditioned storage.
"It's a remarkable story that offers incredible insight into the interesting history of Nike," Monahan said. "It shows that Nike were pushing themselves, going to the lengths that no other brand would do to succeed."
Don't miss the rare pair that will debut at Heritage Auctions on April 20.
In case you missed it, here's a look at the Nike Air Force 1 Mid "Fossil" from Stüssy.