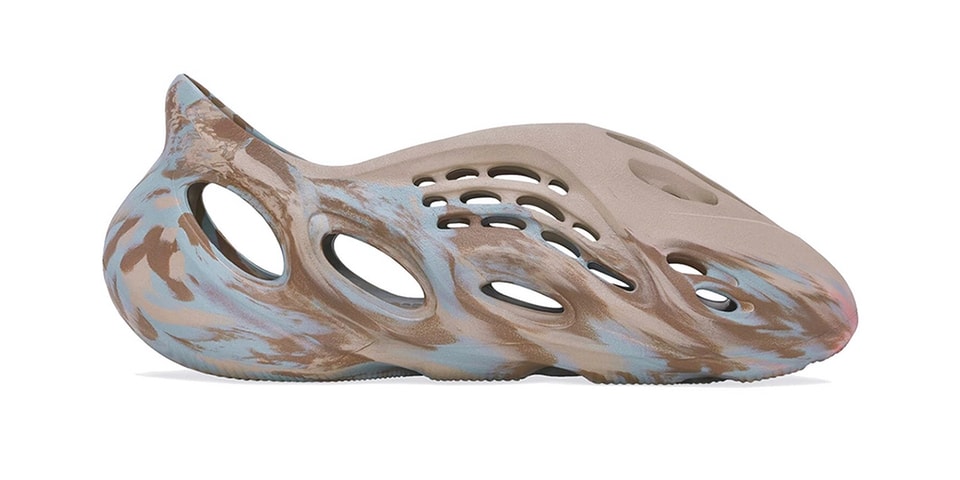 Adidas Yeezy Foam Runner MX Sand release date GY3969
Since its debut in June 2020, the YEEZY FOAM RNNR has proven to be one of Kanye West's most popular shoe offerings. It was certainly a figure that sparked a lot of polarizing perspectives when it first appeared in 2019, but like many of Kanye's shoe models, many people have come to love it and they continue to fly off the shelves at every drop. The next hoof-shaped sneaker is the adidas The YEEZY FOAM RNNR "MX Sand" colorway which has now been unveiled via official images.
The impending colourway is designed with a mix of neutral tones and dusty accents. The majority of the EVA-infused designs are fashioned with a sandy exterior, but it's the marbled patterns that start from the raised parts of the heel and gradually work their way down to the toes that steal the show. Most of the graphics are treated with pops of muted brown and dusty baby blue, but smaller hints of pink appear forward for a dash of vibrance as well. These same patterns also adorn the outsoles in an all-over fashion.
If you are interested, you can find adidas and Yeezy Supply dropping them on Dec. 11 for the standard MSRP of $ 80 USD.
Looking for more sneaker news? Mr. West's adidas Yeezy 1050 "Hi-Res" is also expected to drop in December.